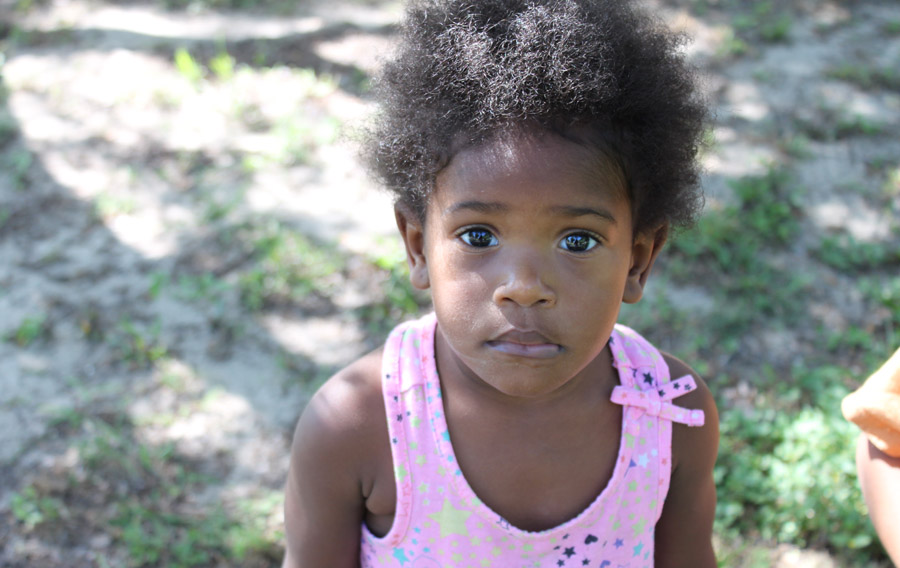 Malaya enrolled in EIP when she was 23 months old. She came to us with extreme behavioral issues (head banging, tantrums and hitting), few words and quite unsteady on her feet.
Within a few months, Malaya was beginning to talk in 2-3 word phrases and behavior problems completely disappeared at school.  Five months later she now talks all the time, asks questions and likes to direct others in their play.  She loves to take care of the baby dolls and cook in the kitchen. If she is not feeding the babies she can be most often be found playing hairdresser with the teachers.
Malaya does not let her physical delay impair her play time. She enjoys running, climbing and jumping, although she still trips and falls. She was fitted for Sure Steps to help her with this.